Thanksgiving- Writing foldable templates + activities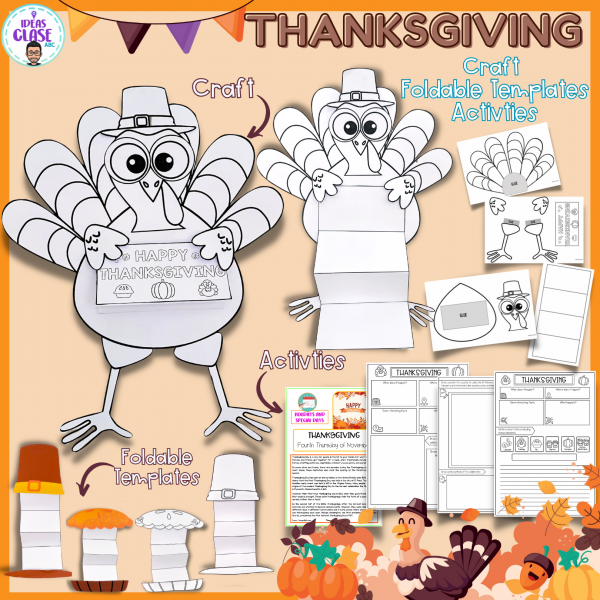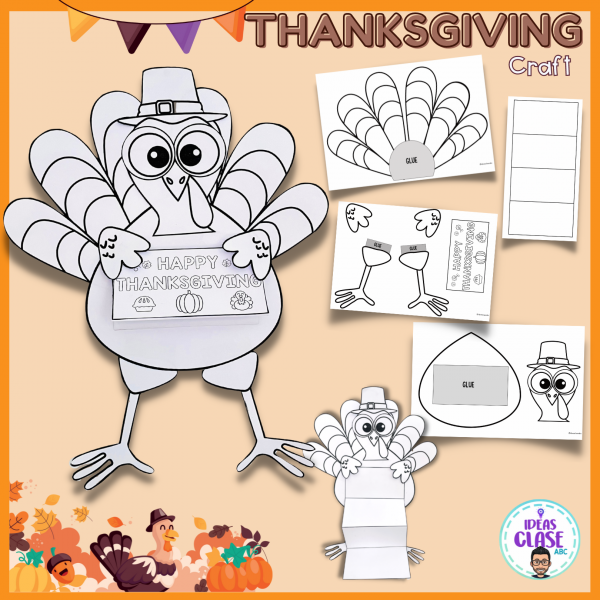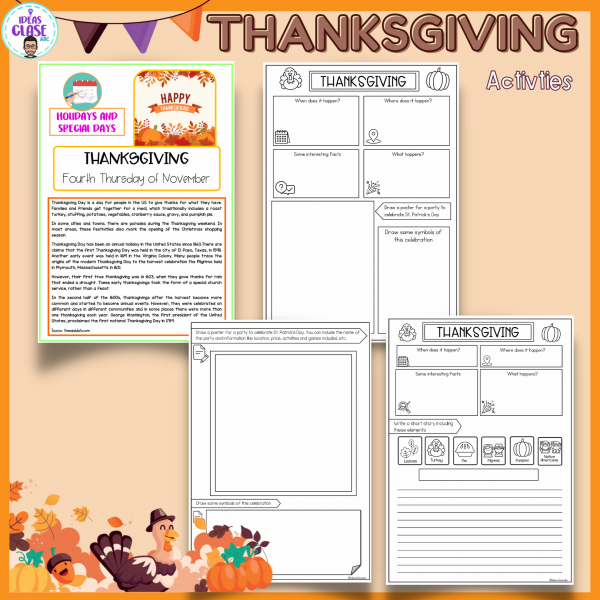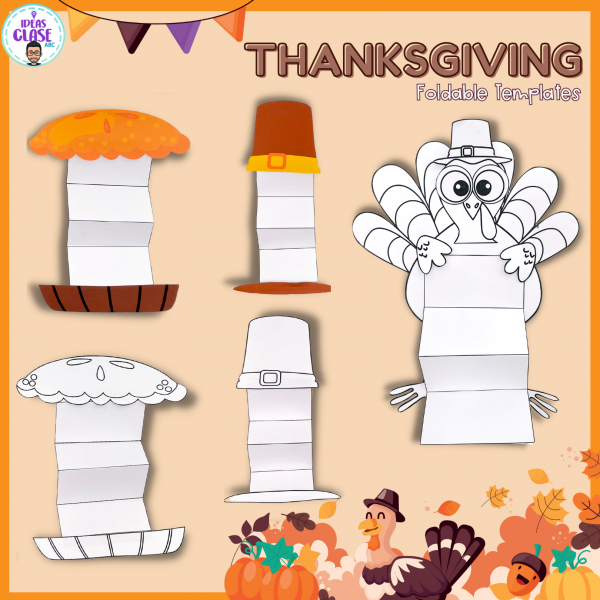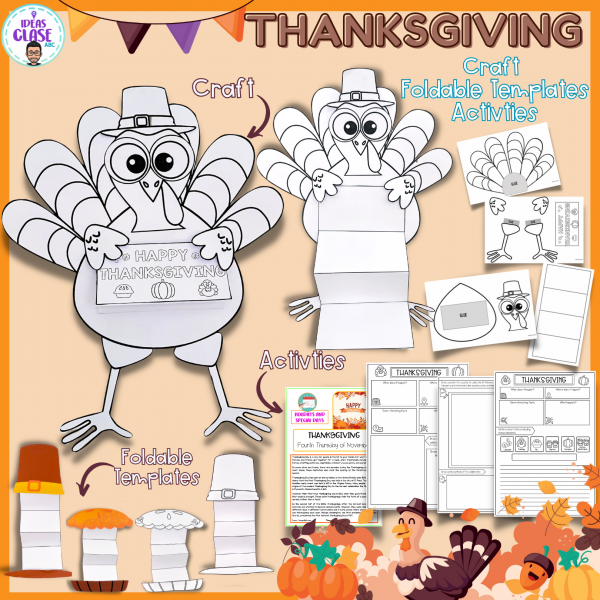 Thanksgiving- Writing foldable templates + activities
Celebra Thanksgiving con este recurso que incluye varias actividades.
Este recurso incluye:
Manualidad: construye un pavo que incluye una plantilla desplegable.
Dos plantillas desplegables: pastel y sombrero.
Texto con la información más relevante de esta celebración.
Actividades de recogida de información.
Actividades de escritura: una historia sobre esta celebración.
Está disponible en inglés.
This resource includes
– Craft: build-a-turkey activity which includes a foldable template.
– Two foldable templates (Pie and pilgrim's hat)
– Reading and writing activities about this celebration.
Información sobre el material:
Aquí podrás leer opiniones de otros/as compañeros/as. Te animamos a compartir cómo vas a usar el material para poder nutrinos todos/as de nuevas ideas. Recuerda siempre ser respetuoso/a. Los comentarios que no sean constructivos, serán eliminados.
Ideas Clase abc
Aquí podrás encontrar diferentes recursos para llevar a cabo en el aula.