PRESENT SIMPLE - GAMES: HOW OFTEN...?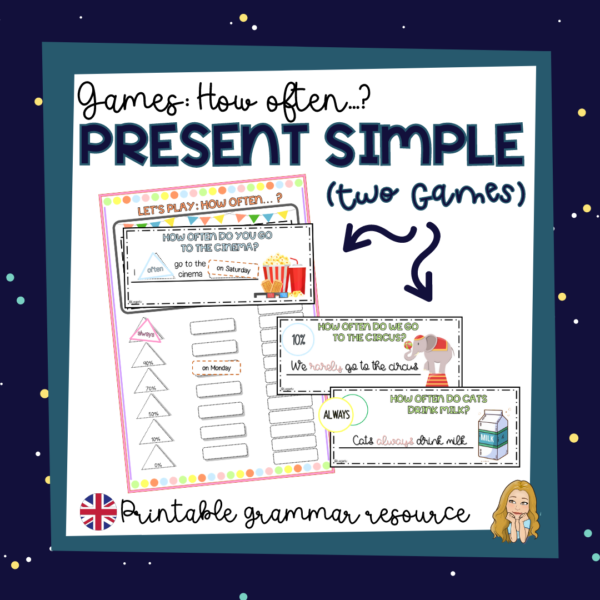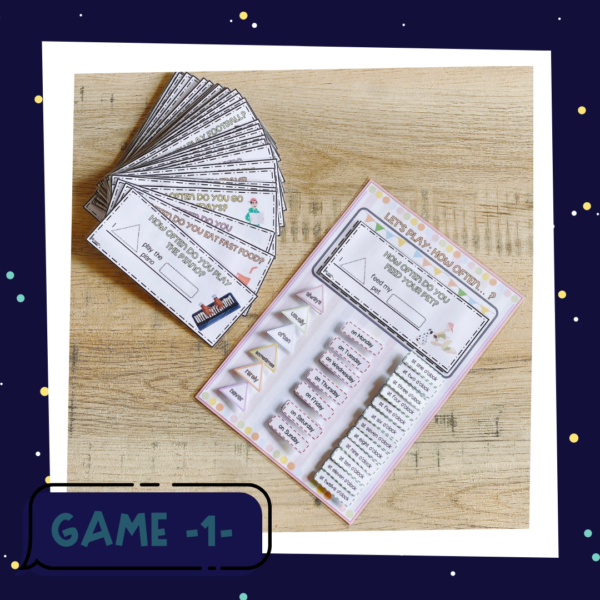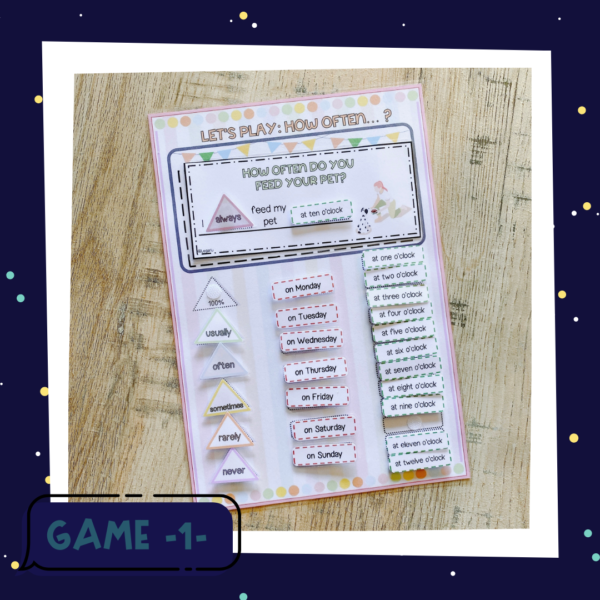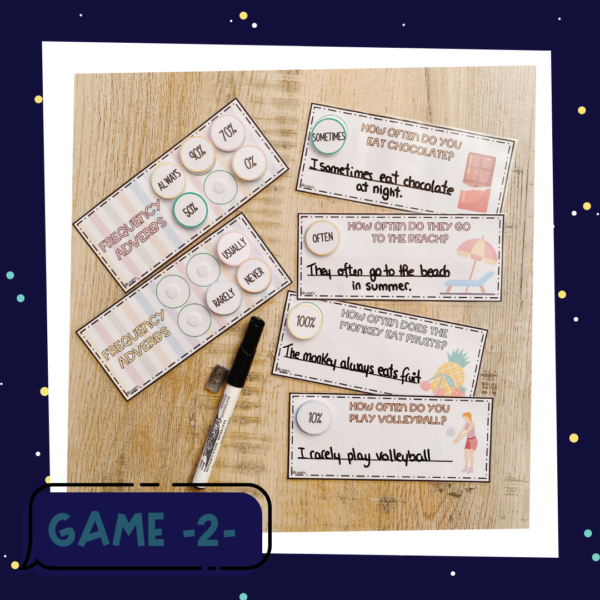 PRESENT SIMPLE - GAMES: HOW OFTEN...?
2 JUEGOS para trabajar:
La incorporación de los FREQUENCY ADVERBS en preguntas de: "How often….?"
-Present simple.
-Days of the week.
-Time and hours.
Juego 1: (nivel sencillo)
Deberemos formar frases situando en cada hueco la palabra correspondiente. Los huecos tienen formas diferentes para poder identificar de manera sencilla que elemento va en cada lugar.
Juego 2: (nivel medio)
Disponemos de dos variantes:
-El adverbio de frecuencia con porcentaje: 0% NEVER, 100% ALWAYS.
-El adverbio de frecuencia con nombre.
¿En qué consiste?
Deberemos contestar a la pregunta de HOW OFTEN que nos indique la tarjeta con el adverbio que coloquemos en ella. Será importante fijarse en el orden en el que debemos situar dicho adverbio.
Información sobre el material:
Aquí podrás leer opiniones de otros/as compañeros/as. Te animamos a compartir cómo vas a usar el material para poder nutrinos todos/as de nuevas ideas. Recuerda siempre ser respetuoso/a. Los comentarios que no sean constructivos, serán eliminados.