ENGLISH VOCABULARY - WORD SEARCHES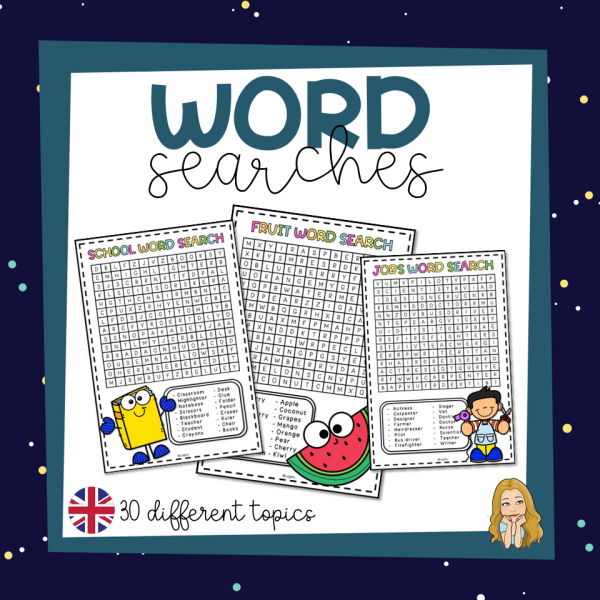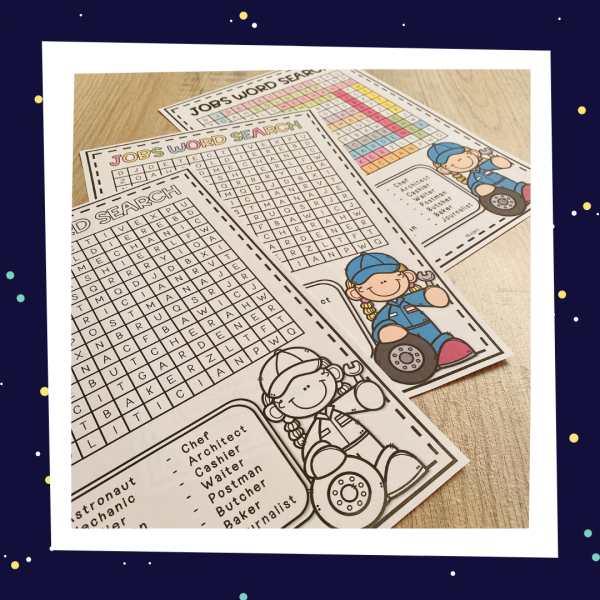 ENGLISH VOCABULARY - WORD SEARCHES
-30% para usuarios Premium de Kumubox
30 sopas de letras para trabajar el vocabulario de inglés de una forma divertida.
Este material consiste en:
30 sopas de letras correspondientes a diferentes topics:

Food (2)
Numbers (1-15)
Sports
Places in town
Fruits
Halloween
Christmas
Body
Jobs (2)
Weather
Means of transport
Animals (2)
School
Subjects
Nature
Summer
Winter
Travel
Camping
City
House
Clothes
Colors
Months of the year and seasons
Days of the week and parts of the day
Adjectives (2)
Cada topic está formado por 3 fichas: en blanco y negro, en color y hoja de respuestas. Hay un total de 93 hojas.
Plantilla para escribir el vocabulario con su significado.
Información sobre el material:
Aquí podrás leer opiniones de otros/as compañeros/as. Te animamos a compartir cómo vas a usar el material para poder nutrinos todos/as de nuevas ideas. Recuerda siempre ser respetuoso/a. Los comentarios que no sean constructivos, serán eliminados.