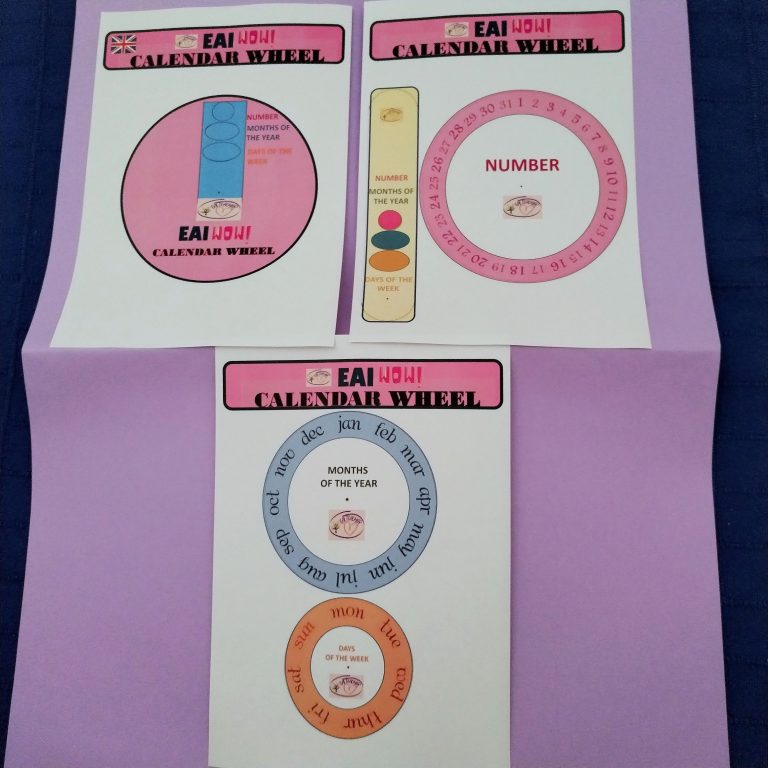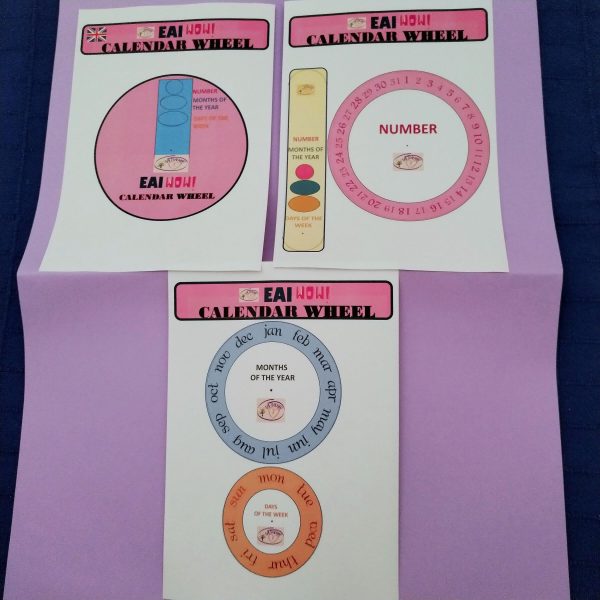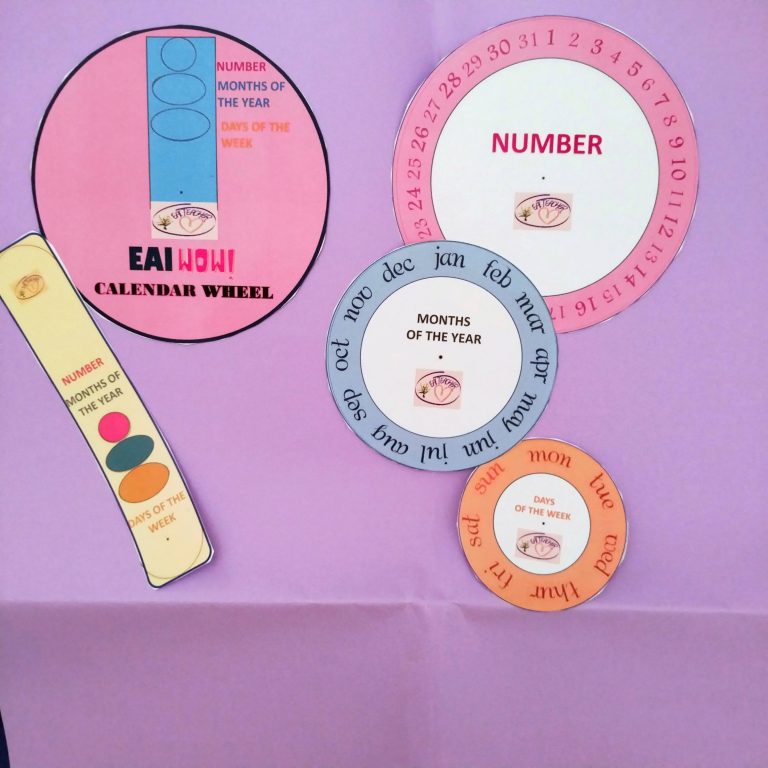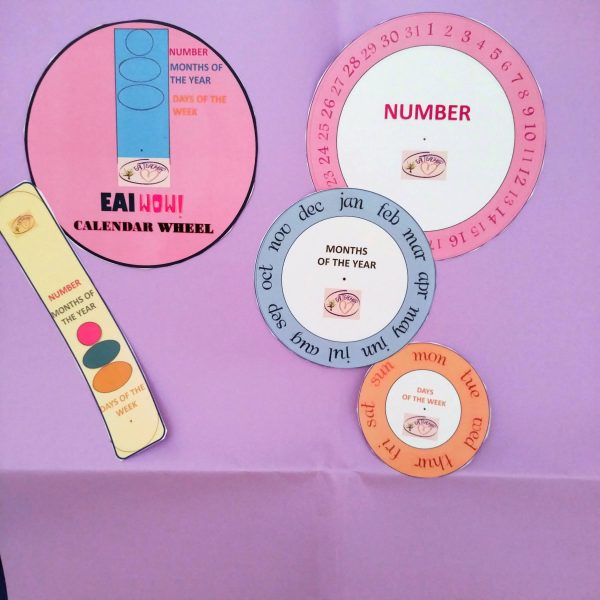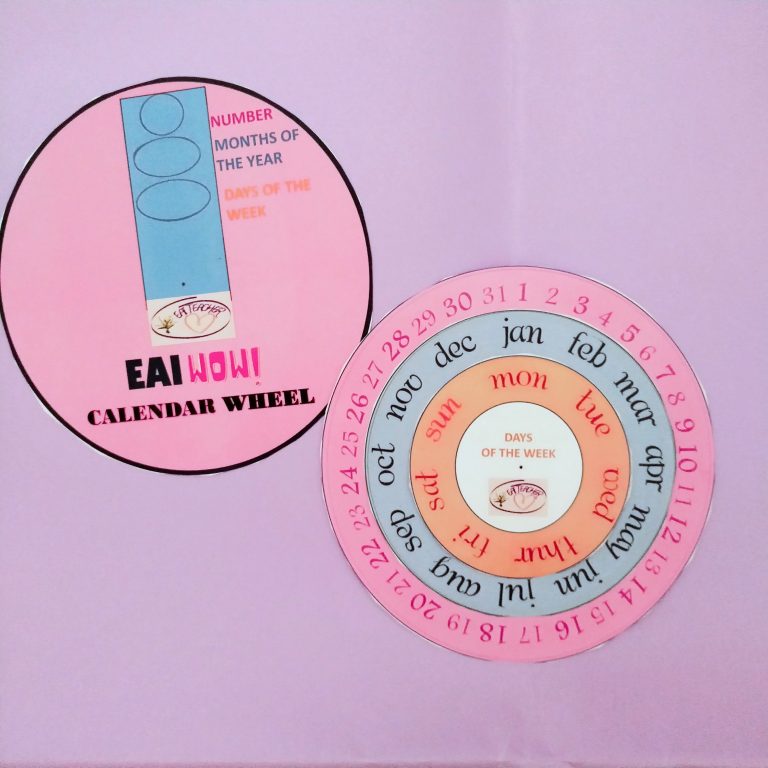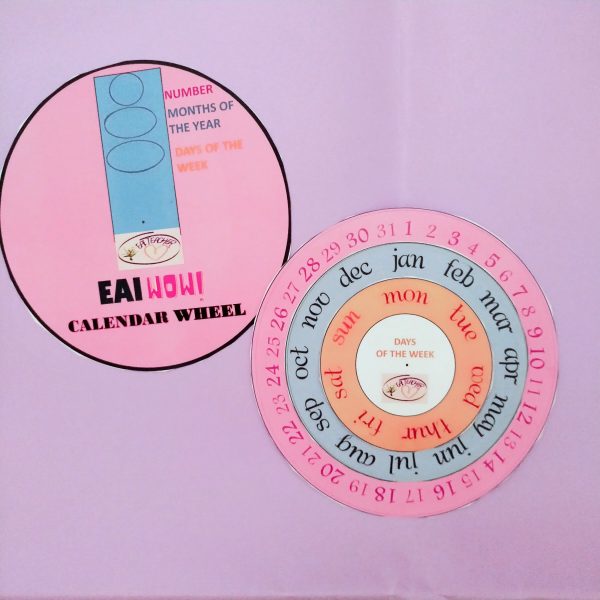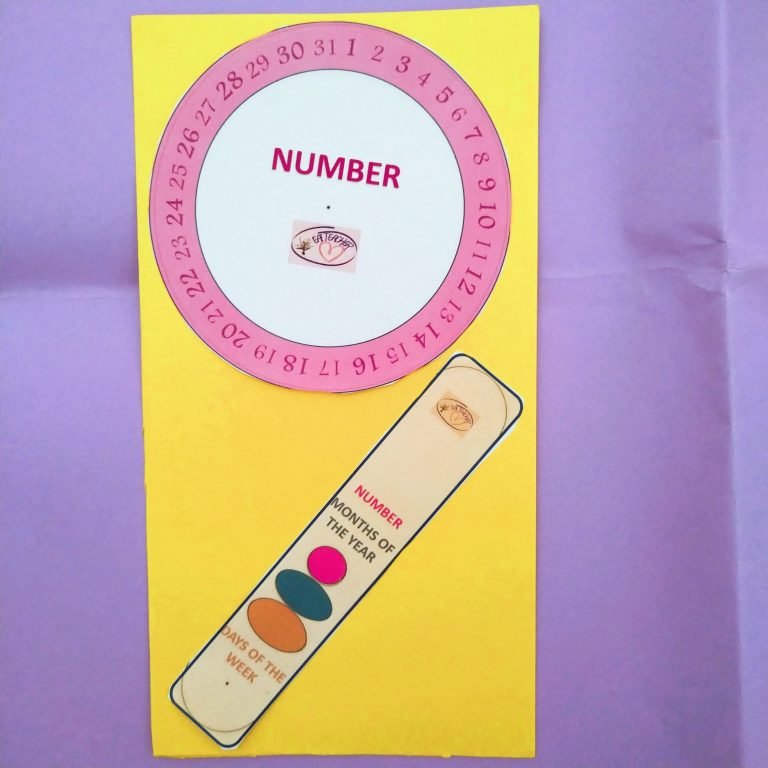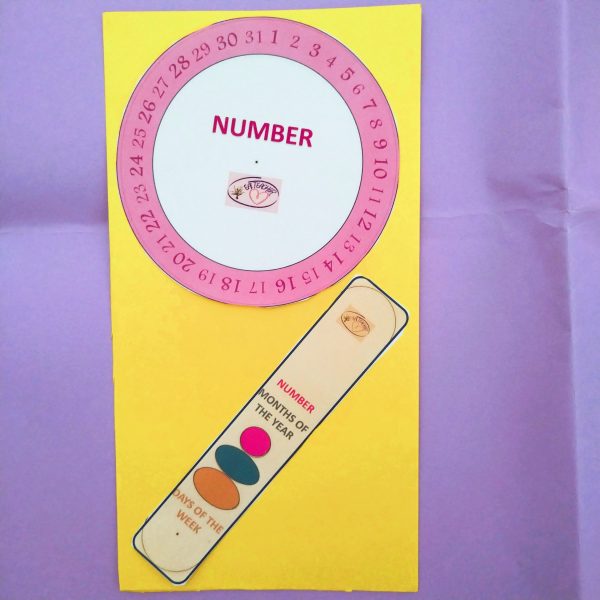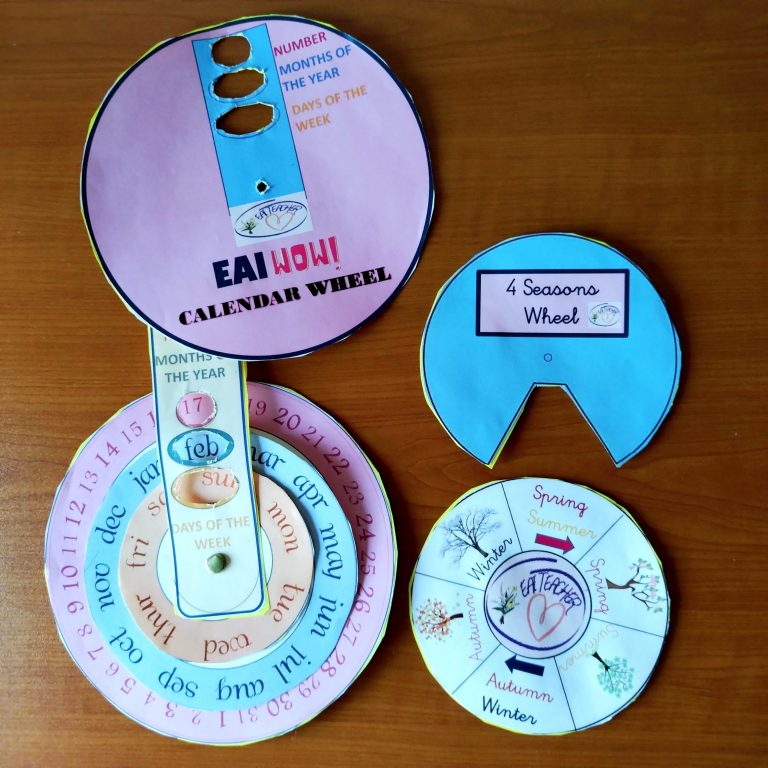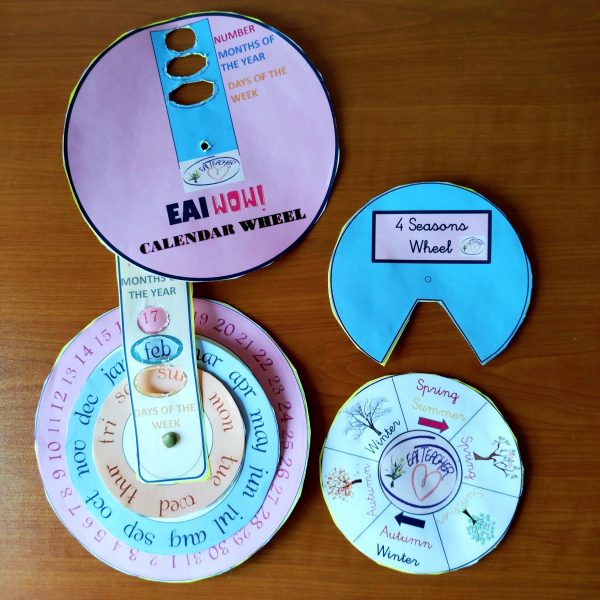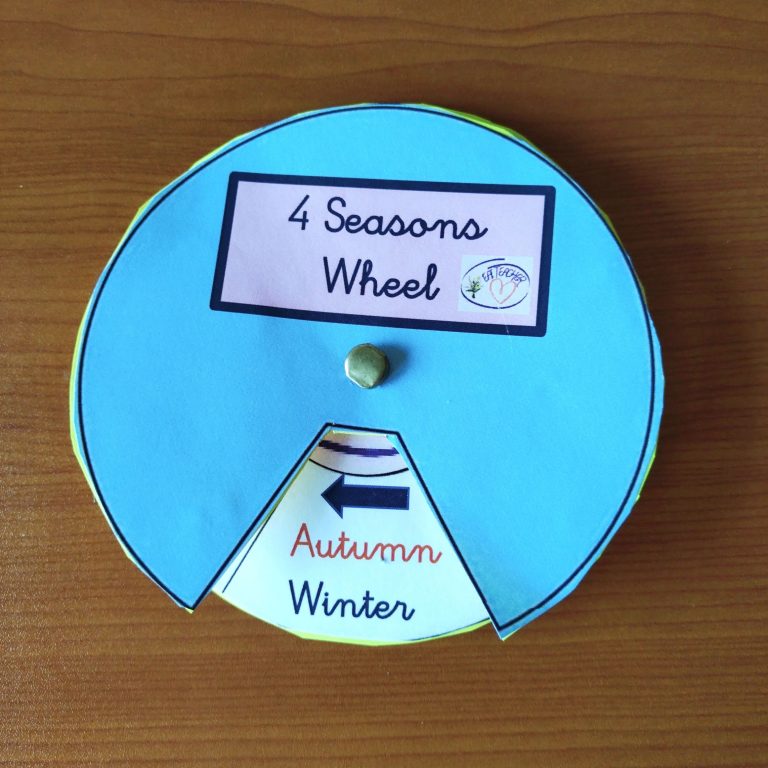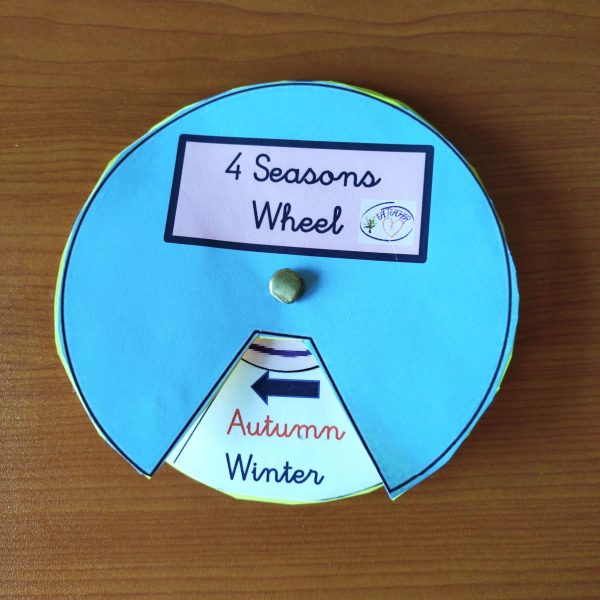 -30% para usuarios Premium de Kumubox
Calendar Wheel es una práctica rueda para buscar la fecha que estamos o cualquier otra en inglés (número del mes, mes del año y día de la semana) . 
Calendar Wheel is a practical wheel where we can find any date (number,month of the year and day of the week).
POR FAVOR VER EL VÍDEO / PLEASE WATCH THE VIDEO
 (ATENCIÓN ANTES DE COMPRAR HAY DOS OPCIONES)
(PAY ATTENTION BEFORE BUYING IT BECAUSE THERE ARE 2 OPTIONS)
OPCIÓN 1: 
CALENDAR WHEEL POR 1 EURO (que es éste. It is this one) : Solo viene la rueda  con la fecha y The 4 seasons wheel de regalo. You will only get the Calendar Wheel and the 4 Seasons Wheel.
O /OR
OPCIÓN 2:
CALENDAR WHEEL AND CARD GAME POR 1, 50 EUROS en:
 https://kumubox.com/producto/calendar-wheel-and-card-game/
EN  LA OPCIÓN 2 CALENDAR WHEEL + CARD GAME  además de conseguir el calendario en forma de rueda(Calendar Wheel), The 4 Seasons Wheel, he añadido un juego de cartas/tarjetas para adivinar diferentes fechas de manera divertida, con ficha para anotar las fechas y puntos para ganar.
In OPTION 2 CALENDAR WHEEL + CARD GAME you will get the Calendar Wheel, the 4 Seasons Wheel and a CARD GAME in order to guess different dates in a funny way, with a worksheet to fill the dates and win some points.
Algunas preguntas del juego son :What's the date today? What's the date tomorrow? What date was yesterday? Today is St.Valentine's Day / Peace Day/ Carnival/ St.Patrick's Day…Today is…Yesterday was…Tomorrow will be… 
Son algunas preguntas que se encuentran en el juego de cartas para practicar las fechas en inglés. Those are some of questions we can find in the card game in order to practice some English dates.
Espero que os guste 🙂 I hope you like it 🙂
Información sobre el material:
Aquí podrás leer opiniones de otros/as compañeros/as. Te animamos a compartir cómo vas a usar el material para poder nutrinos todos/as de nuevas ideas. Recuerda siempre ser respetuoso/a. Los comentarios que no sean constructivos, serán eliminados.